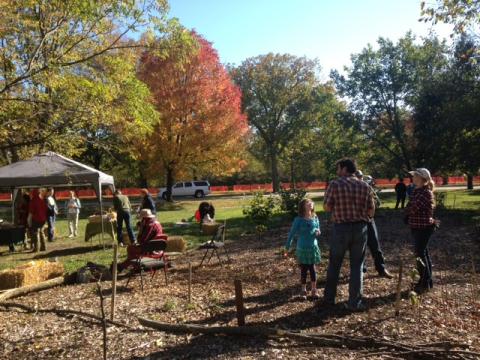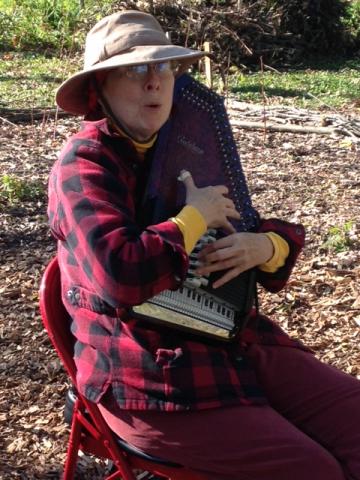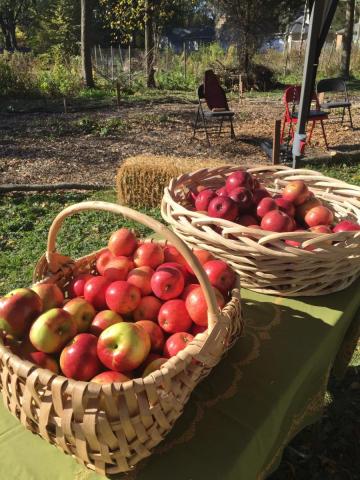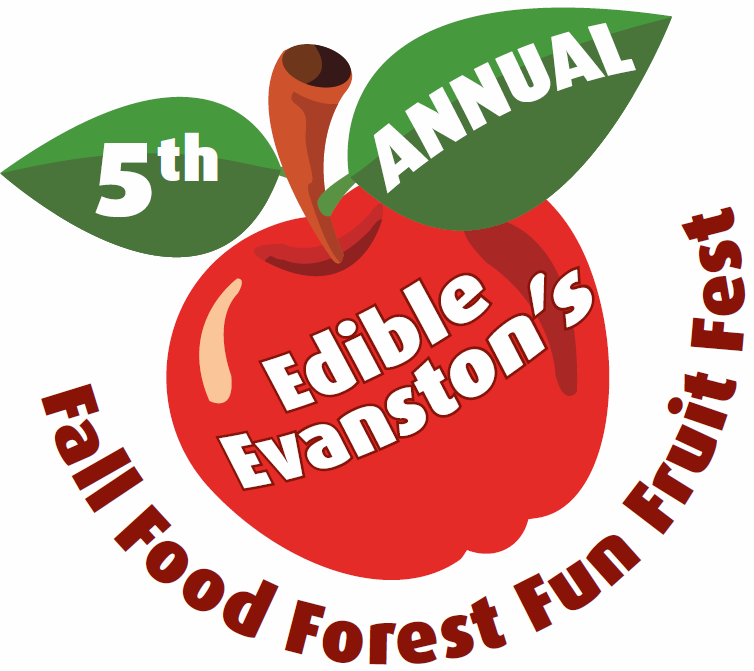 Saturday, September 28, 1:00 pm – 3:00 pm
Free.
Family Friendly.
Eggleston Park Food Forest
along McCormick Blvd
south of the intersection of Payne St & Hartrey Ave
Everyone is welcome to help celebrate the harvest season at the 5th annual Fest. Bring your friends, neighbors, kids and family and come on out!
Free and no registration required!
Celebrate the harvest at Evanston's own Food Forest Fest
Edible Evanston is inviting the community to celebrate the fall harvest and learn more about growing food in our community at our 5th annual Fall Food Forest Fest on Saturday, September 28, from 1:00 p.m. – 3:00 p.m.
This free, family friendly event includes music, food, games and tours. The Eggleston Park Food Forest is located along McCormick Blvd. south of the intersection of Payne St. and Hartrey Ave. near the Ecology Center. (Parking is available at the Ecology Center or in the neighborhood.)
This year's festival celebrates the completion of the program's new pergola and signage system. Guided tours will help explain the concepts and how people can apply them at home. Some plants are winding down for the season, but pollinators are still fluttering and buzzing around the rain gardens full of flowering asters.
Fest food will include fall apples and cider as well as produce from the Food Forest harvested during the season. Kids and adults will enjoy traditional songs and live folk music from Margaret Nelson and the Sullivan Sisters. Scavenger hunt cards will allow kids to hone their nature observation skills.
Attendees will also find free plants, free containers, gardening conversation and more from Natural Habitat Evanston and other groups supporting habitat and food issues in Evanston
The Food Forest is an all-volunteer project and is one of Edible Evanston's four initiatives to inspire and support a culture of sustainable food growing and sharing throughout the Evanston community. It exists thanks to the support of the City of Evanston, the Evanston Community Foundation and the donations of individual and business supporters. It is a diverse, integrated planting of perennial trees, shrubs and herbaceous plants—including edible fruits, vegetables, nuts and herbs—using permaculture principles. The goal is a diverse, high-yield system that is good for the earth and requires fewer resources and less human input than conventional monocultures. Food produced goes to food pantries, to volunteers, to education efforts, and to this festival. Edible Evanston is a program of Citizens' Greener Evanston.
Celebrate the completion of our new pergola
fall apples and cider
produce from the Food Forest harvested during the season
tours of the orchard, food forest and natives
learn about permaculture food forests
songs and folk music with Margaret Nelson and the Sullivan Sisters
enjoy gardening and other stories and great conversation
Have questions or something you wish to contribute (music, song, food, games)? Send an email to outreach[at]edibleevanston[dot]org.
The Food Forest is north of McCormick Blvd, south of Payne St., and west of Bridge St. in Eggleston Park.
Initiative: