You are here
Permaculture Principles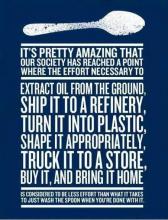 By Tim Sonder, Education Chair
"Make hay while the sun shines"
This principle deals with the capture and storage of energy, within the environment, buildings and even society.
Energy is fleeting and essential for life systems and society. Capture it now, so you can use it (or have it) later.
This is the true meaning of conservation.
It's harvest time. When we pick fruit or vegetables we are catching energy. And possibly storing it for later.
By Tim Sonder, Education Chair
"Beauty is in the eye of the beholder"
Observation is key to permaculture. Developing good observation skills is essential if we want to make well-functioning permaculture designs.