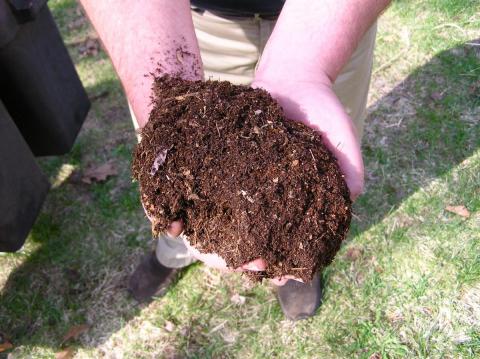 Saturday, May 3, 2014
10:30 a.m. – 12:00 p.m.
Evanston Ecology Center
Free. Space is limited.
"Building Soil Naturally" is a free Edible Evanston workshop to help gardeners enhance and build up their topsoil for optimum production and longevity. The workshop will discuss "Soil Basics," "Enhancing Soil Structure," and "Frequently Asked Questions."
There will be ample time for interaction with other gardeners, and for discussion about how good topsoils in our region are developed.
The main presenter, Ken Kastman, is a professional geotechnical engineer, a co-leader of Edible Evanston, and is president of the Evanston firm Earth-Whys, LLC.
Syllabus
Soil Basics –
Good topsoil is a mix of physical, chemical and biological components
• Soil types
• Organic Matter
• Nutrients
• Microbiology
• Moisture
Enhancing Soil Structure
Balance nutrient ratios, increase organic matter, and improve the soil food web
• Compost, leaf mulch, "lasagna" sheet mulch, and cover crops
• Fertilizers
• Structural components
• To till or not to till
Frequently Asked Questions
• What does good topsoil look like?
• Do I need to test my soil?
• When is soil ready to be worked?
Questions?
Send an email to education[at]EdibleEvanston[dot]org